As a member of WeddingWire, the world's largest wedding review site with over one million reviews, Just Breathe Event Planning's achievement of Rated™ is an impressive milestone and an indication of the positive experiences expressed by their past clients. As a recipient of the Blue badge, Just Breathe Event Planning is highlighted on WeddingWire, which is comprised of over 200,000 wedding professionals throughout the United States and Canada.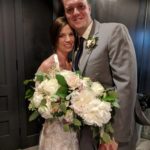 "I can't imagine my daughter's lovely wedding without Tess and Katey! They anticipated issues and solved them before they arose, they took care of so many details both before and on the day of the wedding, which meant I could relax and enjoy the preparations. My expectations were exceeded by these kind, calm, professional, sweet ladies! Truly a joy to work with Just Breathe Events!"
Sheila White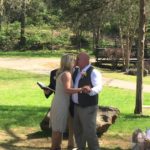 "Planning for my wedding and reception had the potential to put me in panic-mode! I did the big, over-the-top church wedding in my early 20's (MANY years ago) and wanted a simple, yet elegant ceremony and reception the second time around! Tess and Katey totally put me at ease from the first meeting. They are both very down to earth and were realistic about my expectations. They suggested ideas and details that would have never occurred to me if left to my own to plan. They provided vendors names and contact information for caterers, DJs, musicians, reception sites, florists, bakeries, hair and make up professionals, tux rentals, etc. When most of the big decisions had been made, they made pick ups and payments for various things and made sure I had everything i needed for the ceremony. They were the first ones at the venues and handled all of the coordination of various staff. I didn't have to worry about anything because they were on it! They truly lived up to their name: JUST BREATHE!"
Tammy Myers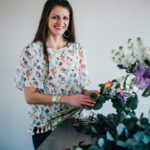 "WHAT A GREAT Team!! Loved working alongside them at the Mill and Mine!"
Allie King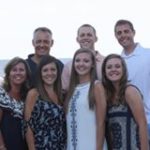 "I cannot express enough what an incredible experience we had with our daughter's wedding and Just Breathe. Tess was incredibly organized, has an awesome gentle spirit,and an easy going style, yet the fierceness to make sure everything was done the way we wanted it. All of our vendors commented on how easy to work with Tess was, and there was no chaos or drama whatsoever! I love the name of this business, Just Breathe, because that is truly what we were able to do thanks to this wonderful lady!"
Sheri Hagood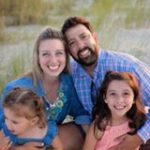 "Every time I work with these ladies I am blown away by their professionalism. Also, just how much they can do in very short amounts of time. Every wedding that they have been a part of has been seamless and smooth. Their so creative as well with stunning tablescapes and designs for receptions. Literally, love them and their amazing personalities."
Cassidy Garcia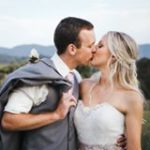 "Katey and Tess are THE BEST. They are so easy to work with and are very detail oriented. They were genuinely interested in my wedding vision and made sure that it all came together perfectly. From coordinating with our other vendors, to reconstructing centerpieces, to readjusting the flowers on my bouquet just the way I wanted them - they did it all with a smile. I truly did feel like I had nothing to worry about on my big day. All I had to do was Just Breathe!"
Carman Wilson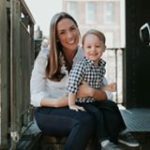 "These lovely ladies truly live up to the name of their company! They helped me plan and coordinate a fantastic birthday party for my husband so that I was actually able to "just breathe" and enjoy it! Highly recommend them and will definitely use them again."
Meghan Peters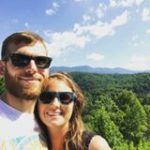 "This team of Event planners are extremely energetic, friendly, and positive. They are very professional and organized. They have gone above and beyond to help me with many events. I highly recommend Tess and Katey to help your event run smoothly and flawlessly!!! Thank you for everything you do!"
Haley Hall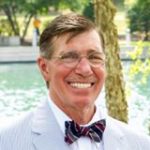 "Smooth, flawless, such a joy to work with Katey ?"
Patrick Durham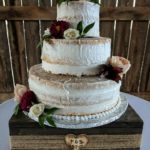 "If I could give Katey and Tess more than 5 stars, I definitely would! They were prepared, thinking ahead, stepped up and saved the day when things didn't quite go the way we had planned.(Dad forgot the taps for the kegs. Mom forgot the toasting champagne.) Both of them were calm, cool and collected. Very pleasant to work with and I'm glad we found them! I hope I can use them in the future for my other children's weddings."
Paula Scrivner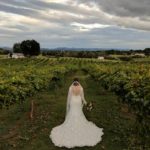 "Fantastic coordination services for a recent wedding at our venue Ramble Creek Events. We are always thrilled when a team knows exactly how to execute a gorgeous and seamless event. This team worked well with ours and made for an amazing wedding! Thank you!"
Jenny Winderweedle Yates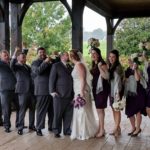 "Tess and Katey were absolutely perfect for our daughter's wedding day. They answered every question, and were so kind. I didn't think about, or worry about, anything the day of the wedding. This MOB would suggest you run to these ladies when planning your wedding. You really can 'Just Breathe'!"
Julie Carr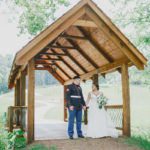 "As a vendor who needs things to run as smoothly as possible; the team at 'Just Breathe' goes above and beyond to make the day perfect!"
Jennifer Jones Crook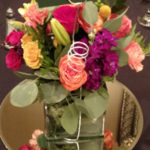 "Tess & Katey are wonderful to work with. They have great ideas and are willing to go above a beyond to make your event special. They were able to help me turn my random ideas for wedding reception centerpieces in to a reality. I came to them with a variety of vase options, including mismatched wine bottles, and they helped create a cohesive look for the reception. They were willing to give me their opinions or suggestions when asked but never pushed their ideas on me. I felt so at ease on the wedding day knowing that the two of them were in charge of making everything beautiful."
Ciara Baker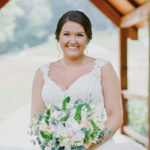 "They are the absolute best! Tess and Katey went above and beyond to make everything perfect for my wedding. I cannot say enough good things about them! They are two incredible women and so much fun to work with!"
Bailey Bartlett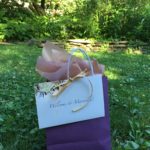 "Our son's June, 2016 wedding was being held in Maryville, TN and I live in Virginia. I was trying to locate a local company to assist with procuring and assembling items for our wedding guest welcome bags. I was getting discouraged after many phone calls and internet searches. I was having a hard time identifying a company that I felt comfortable working with. About five weeks before the wedding, I was introduced to Katey Marina through a mutual connection. I knew from the first phone conversation that Katey and her business partner Tess Frear were going to be the vendor that I selected. We exchanged a few phone calls and emails about suggested items and they knew exactly what I had in mind. They made excellent suggestions on items to put in the bag and they sent me a sample bag to preview. The bags were simply beautiful and were done with the utmost care. Katey and Tess also coordinated a letter from the bride and groom and had the letter professionally printed using a special logo that complimented the wedding invitation design. Ordering our guest gift bags was a very easy and pleasant experience. The bags were also delivered to the venue and our guests had nothing but rave reviews. It was such a nice way to welcome our wedding guests. I highly recommend this company for your entire event planning needs. If you have any questions, I would be glad to speak to you."
Susan Mayo